On January 15, 2020, a grand HAVAL launch event was held at the HAVAL franchised store in Al Shuwaikh District, Kuwait. Over twenty main-stream local media such as newspapers, magazines and TV stations (including Kuwait Times, Arab Times, Al Anba and Al Rai, etc.) showed up at the site upon invitation, as well as several celebrated figures of the motor community. During the launch event, the Cabinet Minister and Attorney General of Kuwait and the Chinese Ambassador Li Minggang to Kuwait came to the site to check on HAVAL vehicles on exhibition and expressed highly admiration to the stylish appearance and the luxuriant cutting-edge configurations of HAVAL vehicle.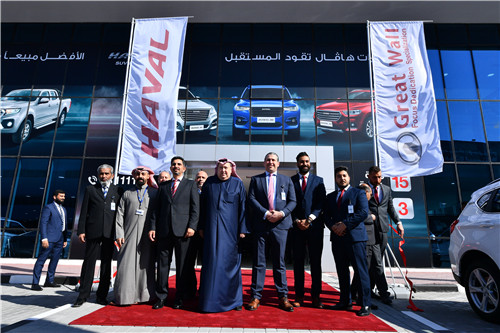 This is the first opening of HAVAL in Kuwait. HAVAL's dealer, Ali Alghanim & Sons Group (known as AAS for short), serves various luxury brands such as BMW, Land Rover, Mini, Rolls-Royce and McLaren as their exclusive agency. It is abundantly experienced in fancy vehicle dealing. AAS will build up the reputation of HAVAL SUV in local markets from the aspects of product promotion, branding building and after-sales services. Therefore, the cooperation of the two parties is indeed the joint of giants.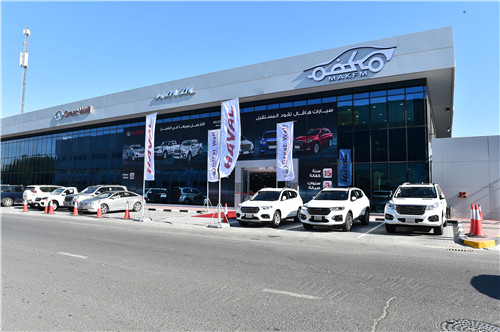 General Manager Mohammed Alghanim of AAS, together with other executives of the Group, attended the launch ceremony and received the interview of media after the ribbon-cutting. He spoke highly of HAVAL vehicles for their reliable quality, advanced and safe configurations and excellent power performance , showing his confidence in HAVAL in local market.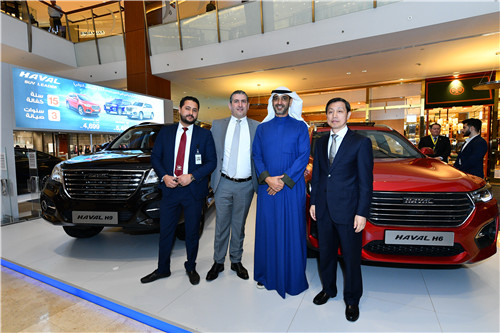 Important political officers of China and Kuwait were also invited to the event. Sheikh Mohammad Abdullah Al-Mubarak Al-Saba (the Cabinet Minister and Attorney General of Kuwait) and Chinese Ambassador Li Minggang to Kuwait went to the HAVAL vehicle exhibition at 360 Degree Mall (the most luxuriant shopping mall in Kuwait). They both thumbed up to the fashion looking and scientific contents of HAVAL vehicles and admired the demonstrating effect of the importing of HAVAL to the economic & trade interaction between China and Kuwait.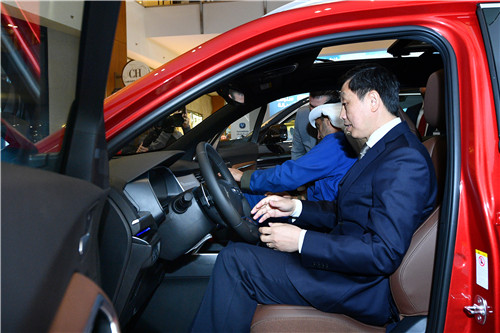 The dealer also arranged outdoor shows and experiencing activities (with brand new H6 and H9 vehicles) at beach, attracting plenty of visitors coming to watch and drive the vehicle.
In addition, powerful and grand promotion of HAVAL is on the way to Kuwait. Media will be invited to test drive and evaluation and outdoor advertisement will be initiated. It is expected to build the brand recognition of HAVAL quickly through various channels including social media. It is strongly believed that with HAVAL products, more local consumers will enjoy extraordinary vehicle using experience.