Recently, HAVAL F7x, the first coupe SUV of HAVAL, the global SUV leader born in China, successfully challenged the three major professional race tracks in Zhuhai, Beijing and Chongqing. Moreover, it broke the performance limit, setting a new speed record for Chinese coupe SUV at the three race tracks. Meanwhile, HAVAL F7x created the 0-100km/h sprint of only 6.2 seconds. The challenge of the professional race track has proved its good performance, reflected the powerful strength of HAVAL SUV, and highlighted the high quality of Chinese coupe style SUV.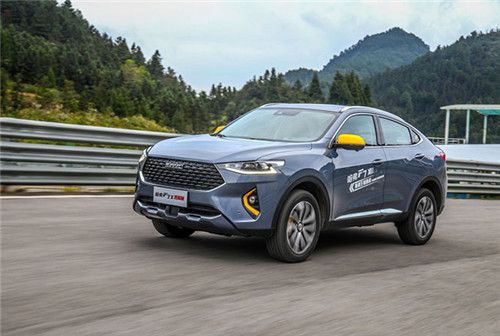 As a winner in the race track, HAVAL F7x has proved the strength of Chinese coupe SUV by challenging the professional race track
Performance is the essence of a coupe SUV, and the race track is the best place to test the power and control of a new vehicle. HAVAL F7x Performance Edition, a new model of HAVAL F7x, puts more emphasis on the performance of coupe SUV. It's faster, more fashionable and smarter, with only 6.6s the 0-100km/h acceleration.
HAVAL F7x Performance Edition has successively challenged the Zhuhai International Race track, Beijing Golden Port International Race track and Chongqing Race track. Through the 0-100km/h sprint test and the ultimate lap challenge, it aims to become a race track winner.
Zhuhai International Race track is the first international race track in line with the standards of International Automobile Federation. It is 4.3 kilometers long, with four left turns, ten right turns and two straights of 900 meters and 500 meters respectively, which is very demanding to the acceleration and turning performance of the vehicles. It is a must-have battlefield for performance vehicles. It has three grades of race tracks that meet the safety standards of International Automobile Federation. Beijing Golden Port International Race track is 2.39 kilometers long, with the narrowest pavement of 12 meters and the widest of 20 meters. With up to 4 continuous turns, it is very challenging. Chongqing Race track has 17 turns with different turning radius, with a maximum fall of 20 meters, and a long slope from south to north. With a 180° corner in the southernmost part, the winding and rugged race track is full of adventure and excitement.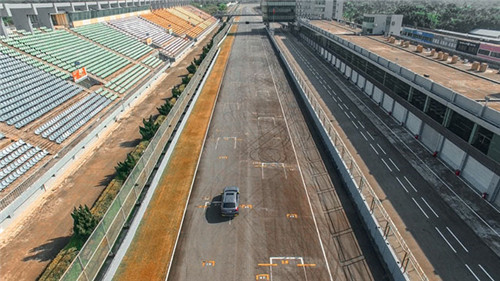 During the challenge of the three professional race tracks, thrilling sprints, professional performance challenges and difficult turns have put HAVAL F7x Performance Edition to an unprecedented test. However, HAVAL F7x Performance Edition started rapidly like a running wild beast full of hormones. It has set new lap records at the three professional race tracks at 2'16''53, 1'29''08 and 1'08''17 respectively. What's more, HAVAL F7x Performance Edition created the 0-100km/h sprint of only 6.2 seconds at Beijing Golden port International Race track, faster than the official 0-100km/h sprint. HAVAL F7x Performance Edition really unleashed its powerful strength and potential, and earning the reputation as the benchmark of Chinese coupe SUV.
In particular, HAVAL F7x Performance Edition also ranked first among SUVs with a lap time of 2'20 in the match between the four most popular SUVs on the BIT-AUTO TRACK DAY at Zhuhai International Race track, faster than Audi A4L and Mercedes C-class. HAVAL F7x shows that the quality and performance of Chinese coupe SUV have reached the world's top level.
With good performance, the AI intelligent coupe SUV is one of the best on earth
Senior media and industry experts agree that the good performance of HAVAL F7x on the race track is due to its advantages in power and control. HAVAL F7x is equipped with the 2.0GDIT engine, which has won the title of China Best Ten Engine of 2019, a maximum power of 165kW and a maximum torque of 385N?m, which has an obvious advantage over other models with the same engine size. Meanwhile, the engine also improves the low-speed torque, reaching 220N?m at 1000 RPM, with stronger torque and faster start response.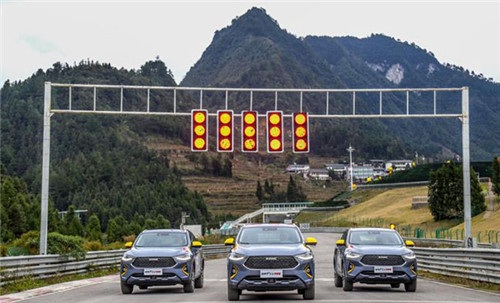 Performance Edition of HAVAL F7x is also equipped with 7DCT, which has won the title of World Top Ten Transmission, with more intelligent gear shifting logic and tighter gear connection. It can realize the gear shifting in 0.2 seconds, and has a good performance at low speed. With launch control and professional chassis tuning, it is faster than other models at the start. In addition, with intelligent real-time four-wheel drive system, all-terrain technology and Michelin tires, the car body has a good stability and traction during turning and the performance of HAVAL F7x Performance Edition is maximized.
Chinese coupe SUV performed well on race track, which is also an innovative marketing
HAVAL F7x Performance Edition challenged professional race track and created amazing results, triggering extensive media coverage. Starting with performance, consumers deepened their understanding of its advantages such as extreme coupe aesthetic exterior, L2 level autopilot technology, and rich intelligent technology configuration. That's the remarkable point of the race track experience marketing of HAVAL F7x.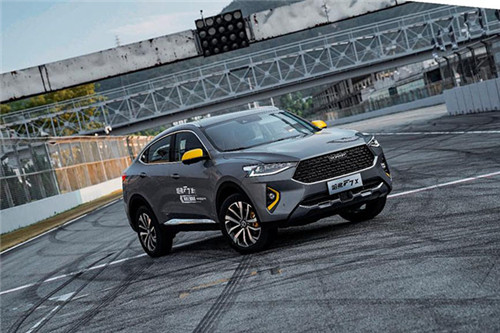 Targeting at young consumers, HAVAL F7x is especially designed for young people who love to challenge themselves and pursue speed and passion. In order to give users a more intuitive and comprehensive understanding of HAVAL F7x, it is best to demonstrate the performance of the product, and race track challenge is one of the best ways. Domestic professional race tracks bring together various complex road conditions, which have a high requirement for the power and control of the model. HAVAL F7x Performance Edition successfully challenged the race tracks and created great results, so its performance is beyond doubt.
For Chinese coupe SUV emerging in the new market segment, it is an innovative initiative to invite senior media and famous drivers to attend it race track challenge.. Looking at the auto market, race track challenge, extreme exploration, ice and snow test drive are the standard marketing measures for many luxury brands to display product performance. However, few Chinese auto brands, especially coupe SUV brands, do that. HAVAL F7x has adopted experiential marketing based on its powerful strength that it can withstand extreme road conditions and environmental tests, which may give brands and products of the same level with enlightenment and endorsement.