On December 10, 2019, the 41st Saudi International Motor Show(SIMS) kicked off at Jeddah Center for Forums & Events in Jeddah, Saudi Arabia. As a new force in auto market of the Kingdom, Great Wall Motors (GWM) exhibited at the Motor Showed three of its brands HAVAL, Great Wall Pickup and ORA with 6 models in total. At the presence of Mr. Faisal, the chairman of ADMC-GWM's distributor in KSA and Mr. Li Zhixiong, representative of GWM and Senior Manager of the Middle East and Africa as well as other main members of both sides, New HAVAL H2 and WINGLE 7 Pickup, the two models were officially launched on the Motor Show. With the launch of new models and product upgrades, it would do GWM great favor in completing its product line-up and layout in Saudi Arabia.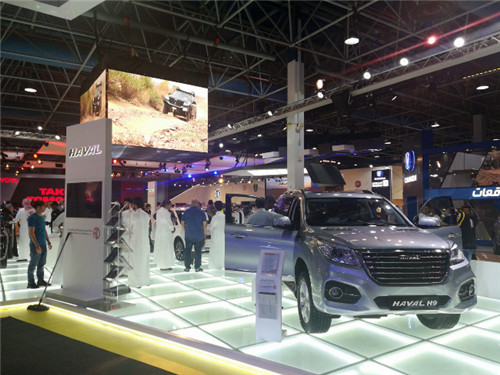 SIMS is the largest and most influential motor show in Saudi Arabia, attracting well-known auto brands from the United States, Japan, South Korea and China. HAVAL, amid total 14 auto brands like Toyota, Hyundai and KIA, was one of the shining brands at this motor show, which lasted 5 days and was expected to attract more than 100,000 visitors, providing an auto visual feast for Saudi consumers.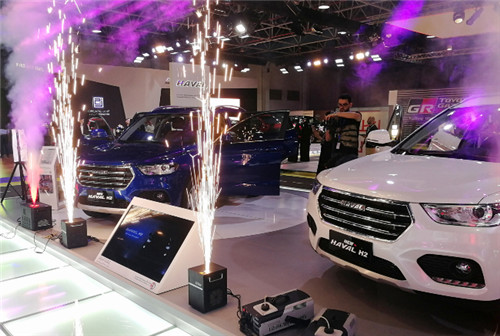 At SIMS 2019, GWM set up both indoor and outdoor booths, and HAVAL booth was located in the center of the indoor exhibition, adjacent to Toyota and Hyundai. HAVAL family inclusive of new HAVAL H2, ALL New H6, HAVAL H9 and the fully electric car ORA IQ were all on display as expected, attracting the eyes of people touring the show. A launch event of New HAVAL H2, was hold for its debut in the Kingdom, which was hosted by Mr. Sultani Tahadi, the famous host of the car program MBC-Driven, witnessed by 25 mainstream media, including Saudi Auto, Autocatch, and video broadcasted by auto KOLs Mr. Hassan Kutib and Mr. Ahmed Shahri, highlighting this model and improving the brand awareness of HAVAL.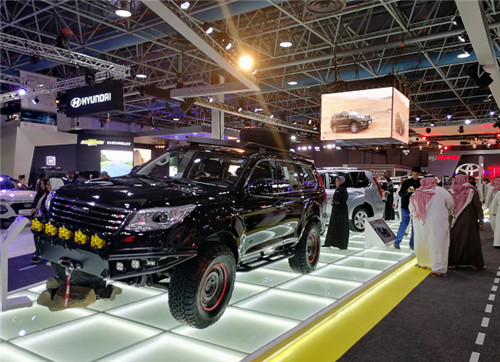 Compared with the current HAVAL H2 in the Saudi market, new HAVAL H2 has been upgraded in terms of exterior and technology configuration, etc., such as adding Carplay, panoramic sunroof and LED headlights, so as to continuously meet the demands of Saudi consumers, and enhance product perception and product competitiveness.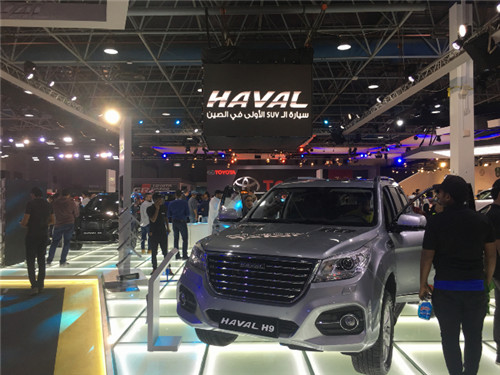 A separate outdoor booth was set for Great Wall Pickup. WINGLE 7, the first diesel pickup of Great Wall Pickup in Saudi Arabia, was officially launched to cater to the local pickup consumer market and aim to be the star product of Chinese pickup brand.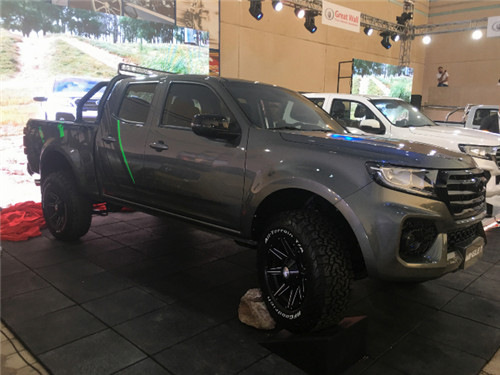 During the Motor Show, HAVAL won three awards with HAVAL H6 as Best-selling Compact SUV of the Year (named by Drive Arabia), HAVAL H9 as Best 4x4 SUV of 2019 (named by Saudi Auto), and HAVAL brand as Fastest Sales Growing SUV Brand (named by Saudi Motors) respectively.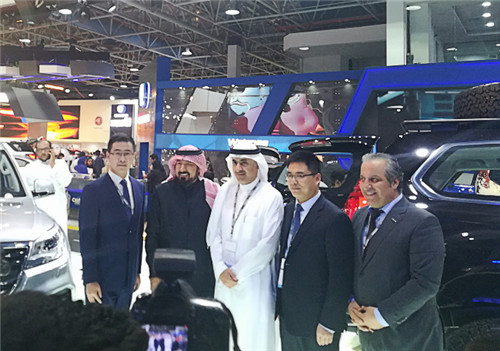 HAVAL brand is a professional SUV brand of GWM. Since its launch in Saudi Arabia in 2017, HAVAL has grown rapidly in sales and improved its brand recognition, which consolidated the brand foundation and gradually won the favor of Saudi consumers. As time goes on, HAVAL has been accumulating strength in SUV market and has grown into a new force in the SUV field in Saudi Arabia. With the continuous upgrade of products and the expansion of brand awareness, HAVAL will further enhance its leadership and influence in the SUV segment and also lift the influence of other GWM's brands by its outstanding performance in SUV.