Every year from the end of February to the beginning of March, Russians who have experienced a long winter will hold a solemn ceremony to celebrate the arrival of spring, called the "Maslenitsa". It is one of major traditional festivals in Russia and the celebration would last for a week, which is equivalent to Spring Festival in China.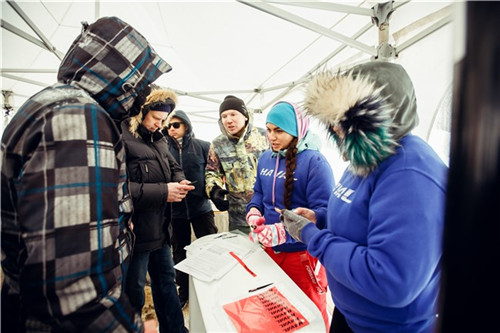 The Haval dealer in St. Petersburg, Russia celebrated festival and shared the joy with local Haval fans in Haval family field test drive. The snow cross-country test drive was arranged in the town of Agalatovo, 31 kilometers north of St. Petersburg downtown and near the Greater Okhta River. Surrounded by highlands, hills and marshes, the complex road conditions offered a natural platform for the test drive.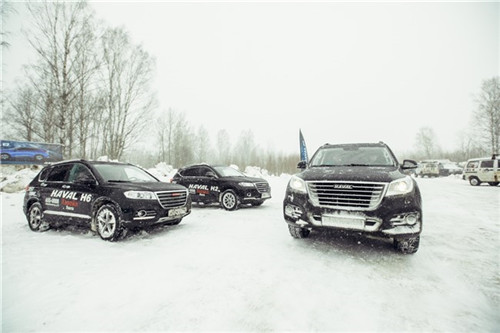 H9, H2 and H6, the three main models of Haval family, were unveiled together. In order to improve the safety of driving in snowy weather, all the test cars were equipped with special snow tires for Russia to increase the adhesion between them and the snow-covered ground.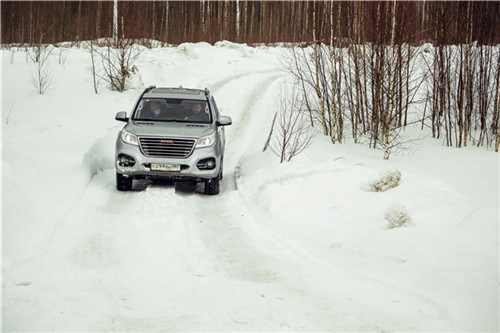 The severe outdoor environment and the icy and snowy pavement also brought the driving pleasure to Haval fans and Haval H2, H6 and H9 fully demonstrated their excellent cross-country trafficability .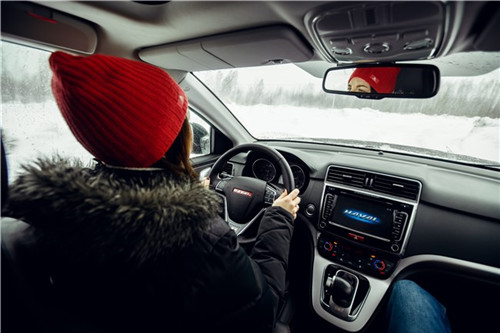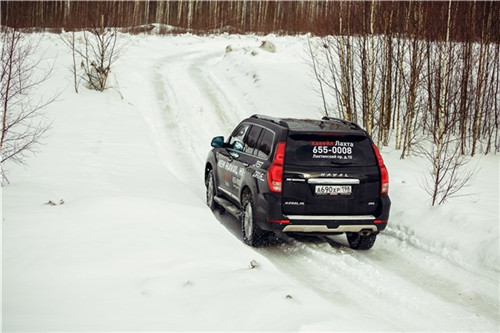 Among them, Haval H9 which is known for its toughness has demonstrated the most outstanding cross-country performance with the 2.0T engine and 8AT gearbox which cooperate well with each other, the chassis properly adjusted to comfort and trafficability to the greatest extent, the all-terrain control system including six driving modes, namely AUTO, 4L, sports, snow, mud and sand, and stability control systems such as ESP, two-speed intelligent all-wheel-drive, differential lock and others necessary for snow driving.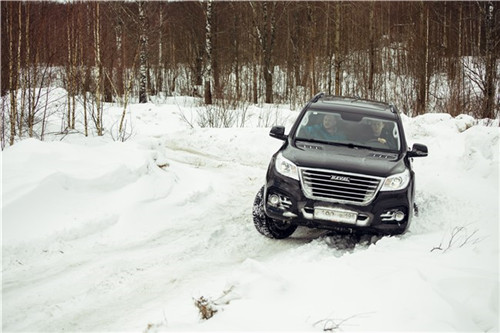 During the test drive, the snowstorm came unexpectedly. Haval's superiority in safety and cross-country performance was fully demonstrated in the challenging circumstance. The participants in the test drive were greatly impressed by Haval's performance on extremely slippery icy roads and rugged mountain roads.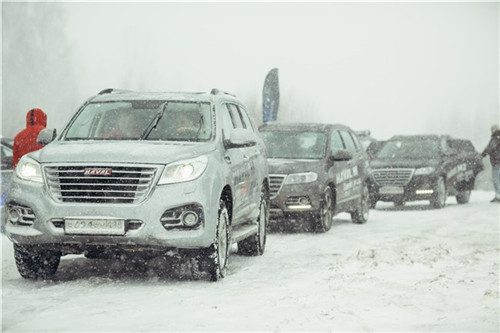 In addition to test drive itself, Haval also prepared the most important traditional festival food Blin Cake for Haval fans who came to participate in the test drive. Blin Cake symbolizes the sun, the coming of spring, and means the day is getting longer. The golden pancakes with steaming hot aroma, fancy entertainment games, and the funny and lovely Huskie have become unforgettable part of the event.