On October 7, 290 Haval H6 cars were successfully delivered to the Bulgarian side at 16: 30 local time to serve as cruise cars for the border police in defending their borders. Mr. Maladen Marinov, the Bulgarian Minister of Interior, specially attended the official car delivery ceremony.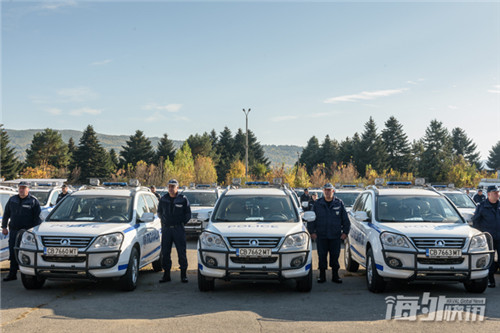 In addition, the guests attending the ceremony also included Mr. Boyko Borissov, the Prime Minister of Bulgaria, Mr. Sotir Tsatsarov, the Chief Prosecutor, Mr. Vladislav Goranov, the Finance Minister, and Mr. Dimitar Georgiev, the Chairman of State Agency `National Security`.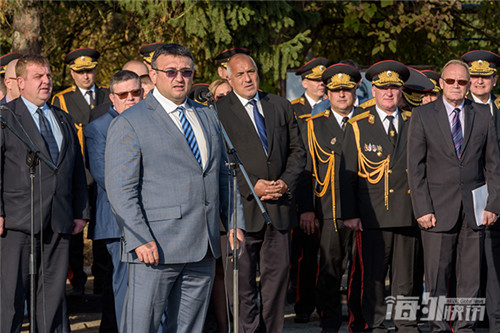 These delivered cars were provided by Haval's authorized distributor for Bulgaria - Bulgaria Automotive Industry EAD. The warranty period for all cars is 5 years or 100,000 kilometers. The vehicles will be distributed among 9 Regional Directorates of the Ministry of Interior and Gendarmerie Directorate. In order to meet the specific requirements of General Directorate National Police for cruise police cars, the H6 was equipped with many additional protective devices, including special protective devices for the engine and transmission as well as external protective metal devices for headlamps for driving in wooded or off-road areas. Tread patterns were employed for tyres to offer better road gripping capability regardless of whether the car is driven in city or suburb.
In order to effectively meet the needs of the police in their daily tasks, each H6 car is configured with a wireless mobile terminal with GPS, a microphone system, devices for safe dialogue in driving as well as modern LED lights and audio signal system. Moreover, these are the first vehicles which are equipped with automatic system for identification of the registration number plates. The system for automatic identification is composed of HD camera which recognizes the registration numbers on the go, device which processes and stores the received information and sends it via a 3G / 4G module via secure communication channel for post processing. The additional equipment also includes 10-inch tablet and mobile printer which allows issuing penalty orders on the spot.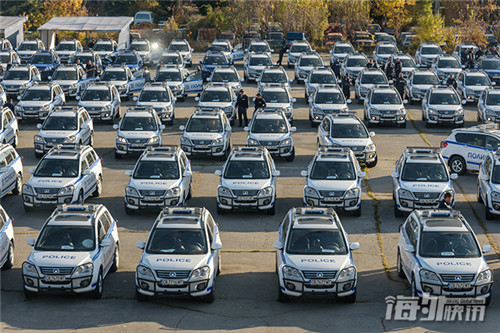 It is said that this purchase benefits from complementation of a project of Internal Security Fund of European Union, which aims at supporting and managing the migration pressure on Bulgaria`s external for the EU borders. At present, Haval H6 has stepped forward to the world and has been gradually recognized by stricter market in the world. Now, for ordinary consumers or the auto industry, Haval H6 has won applause from customers with its excellent strength. At present, the brand-new Haval H6 with 2.0L turbocharged engine and 7-speed wet-type dual-clutch transmission has also been listed in three overseas markets: the UAE, Iraq and Ukraine. It is believed that the model will bring better driving experience to local customers.