On March 10th, GWM will hold an event of "Intelligent NEV Day" that will give the answer to the development trend and future of global intelligent new energy vehicles.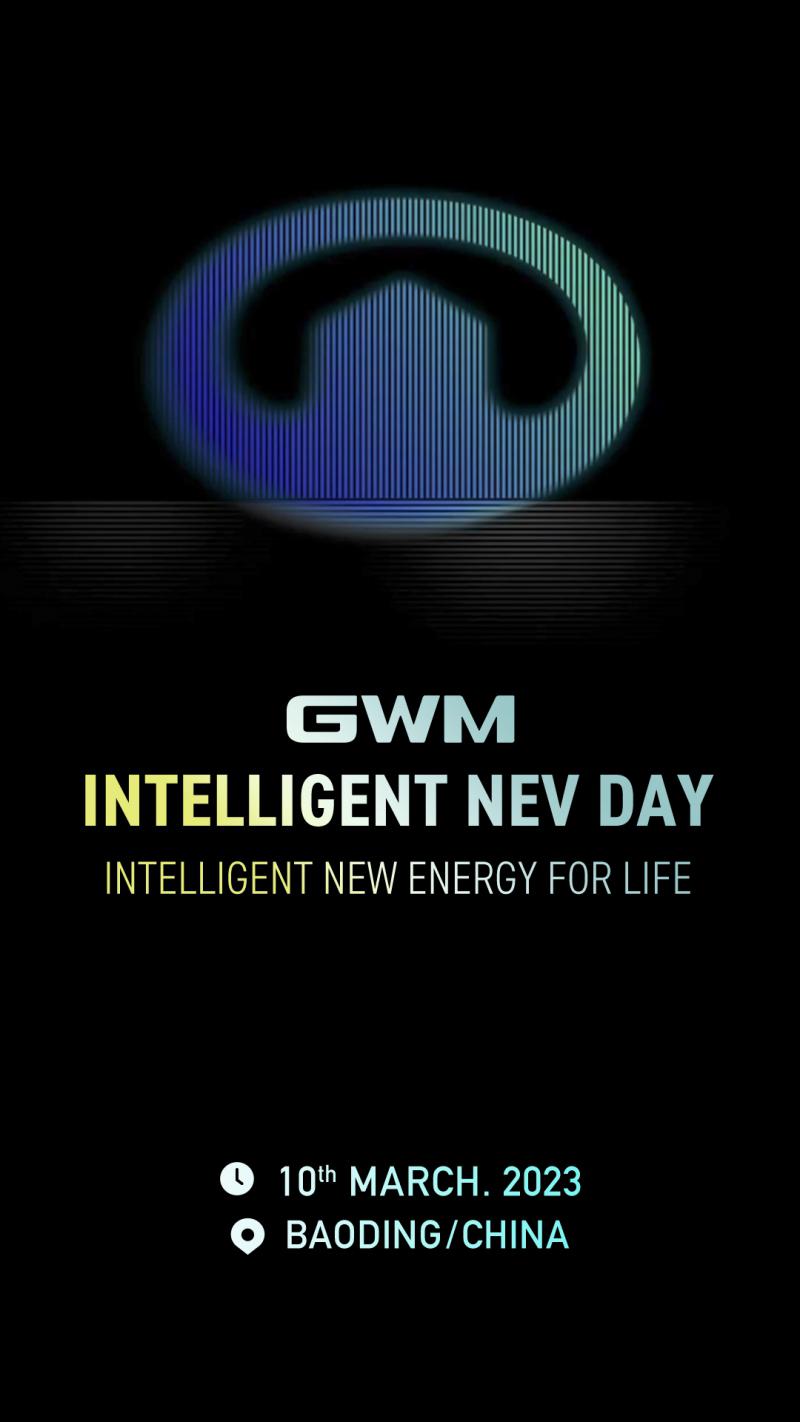 In response to the intensifying price war of new energy vehicles,and in the face of the media questioning that the new energy strategy of GWM is too conservative, Li Ruifeng, the Chief Growth Officer of GWM, stressed that the new energy transformation needs a quality market, not just a quantity market, and GWM would never find some business partners that affect product quality and experience in order to reduce costs. He questioned the behavior of "slash prices to boost sales " to seek development, and believed that wouldn't work.
According to the business performance data of GWM last year, the sales volume of GWM 2022 was 1.0675 million, but the net profit attributable to the parent company increased by 23.1%. In view of the increasingly fierce competition in the new energy vehicle market, GWM has been adhering to the "long-term principle".
As an innovative technology company has announced the brand position of "global intelligent technology company", in the face of the new energy trend in major global markets, GWM has a comprehensive layout. At the same time, in order to seize the opportunity, GWM is not conservative in these markets. In 2022, GWM launched a number of new energy products at the Paris Auto Show, and Coffee 01 and ORA 03 were officially launched in Enrope. In ASEAN, the 10000th new energy vehicle of Thailand's Rayong New Energy Plant went offline.
For consumers, GWM can provide a variety of choices, and have the confidence of price war. However, in terms of the development stage of the technology itself, the choice of a more ultimate technology can provide long-term value for users. The new energy route of GWM focuses on the future, and behind it is a comprehensive and systematic forest ecological layout. At present, its L.E.M.O.N. DHT is characterized by "Fast, Smooth, Quiet and Economical", which takes into account the needs of various scenarios and has a good sense of experience. It does not simply emphasize the superficial data such as the range and price.
As competition intensifies, China's new energy vehicle market is also the epitome of the world. What kind of product is the best fit for the market and ultimately wins? Maybe history will finally give the answer, but usually the first answer is not perfect, and when reality gives the answers it will cost much more. Consumers also need to know about the future, what products are the most suitable for them. For the answers of GWM, you may pay attention to "GWM Intelligent NEV Day".