On June 8, Great Wall Motor Company Limited (stock code: 601633.SH, 02333.HK; hereinafter referred to as GWM) released its production and sales data of May 2022. In May this year, GWM sold 80,062 new vehicles in total, up 48.9% month-on-month, including 12,317 vehicles overseas, up 59.3% month-on-month.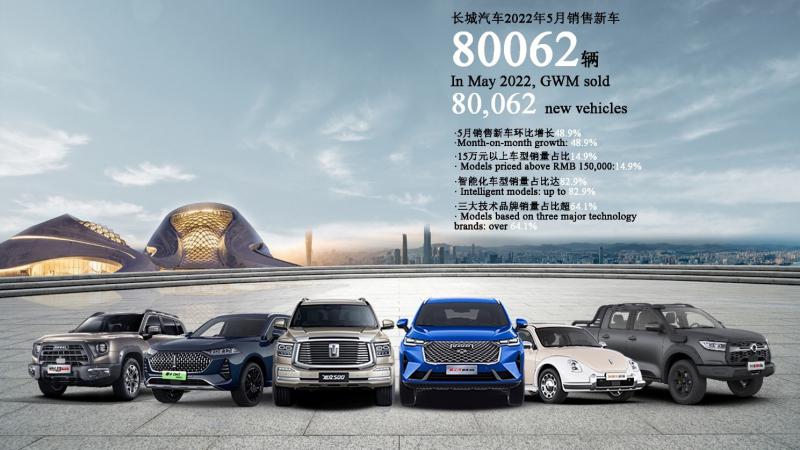 New Models of Various Brands Made Their Debut, Including Intelligent Models up to 82.9%
In the era of intelligent vehicles, through the whole industrial chain layout, GWM has been investing heavily in R&D, and continuously applying the latest technological achievements to mass-produced models. It has been recognized by more and more consumers. Now, the proportion of sales of high-value and intelligent models has been increasing. In May, the models priced above RMB 150,000 accounted for 14.9%, and the models based on three major technology brands, i.e., L.E.M.O.N, TANK and COFFEE, accounted for 64.1%, and the intelligent models has reached 82.9%.
In May, HAVAL brand achieved a sales volume of 41,748 vehicles, up 43.3% month-on-month, including 20,088 vehicles of HAVAL H6, the star model. WEY brand achieved a sales volume of 2,520, up 9.9% month-on-month. ORA brand achieved 10,768, up 248.7%. TANK brand achieved 8,018, up 32.2%. And GWM Pickup achieved 17,008, up 29.9%, including 13,190 POER pickups. As a leader in China's high-end pickup market, POER has successfully passed the milestone of 300,000 vehicles.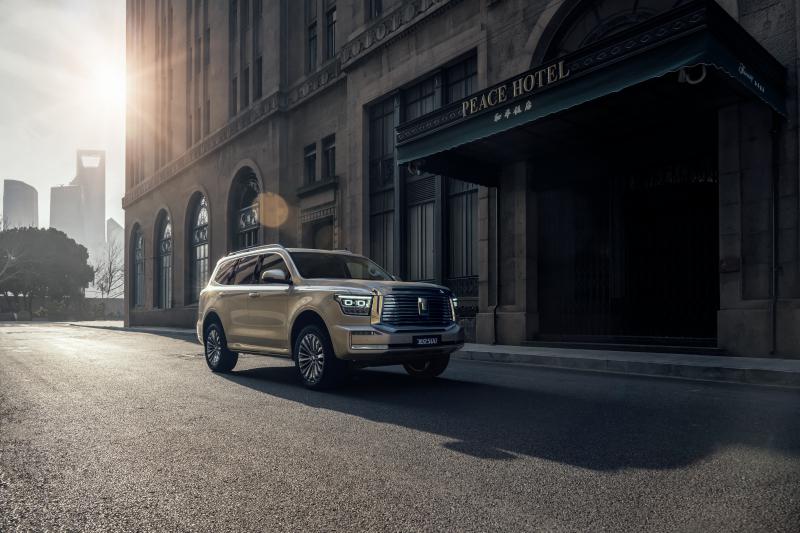 TANK 500
Scientific and Technological Innovation Helps Brand Premiumization, Global Fashion & Fun, and Co-creation impresses customers
For a long time, GWM has adhered to technological innovation and continuously promoted the realization of vehicles equipped with the latest technology. As one of GWM's three major technology brands, L.E.M.O.N hybrid DHT has been recognized by the industry for its technical advantages of "all scenarios & full speed ranges, high efficiency & high performance". At present, GWM has a number of models with L.E.M.O.N hybrid DHT, such as WEY Latte DHT, Mocha DHT-PHEV, Macchiato DHT, Macchiato DHT-PHEV and HAVAL H6S DHT. This year, there will be more new models with L.E.M.O.N hybrid DHT technology available for consumers.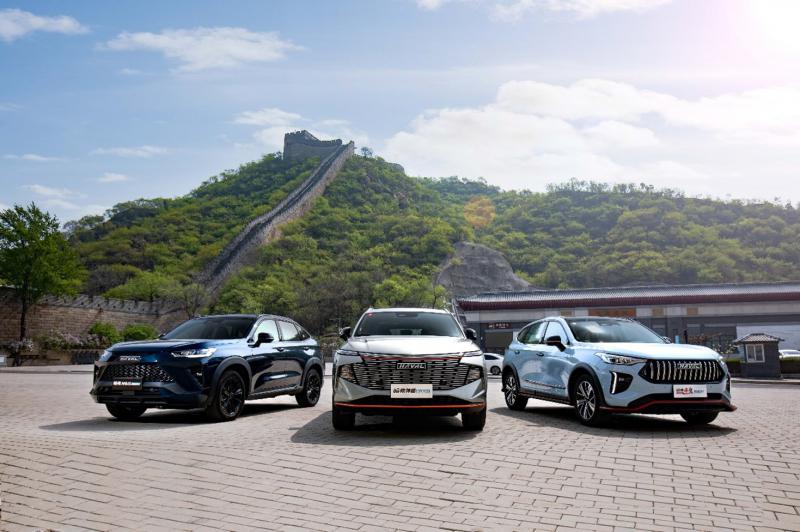 New HAVAL Models with L.E.M.O.N Hybrid DHT
COFFEE intelligence will also be upgraded. GEEP 4.0, the next generation of electrical/electronic architecture, will be officially launched this year. It will be first applied in GWM's new electric and hybrid models, and then will be successively expanded to its full range of models. GEEP 4.0 is user-oriented, adopts the SOA design concept, opens up the standard API interface, supports functional growth and vehicle-cloud integration, and integrates functional experience innovation and software platform development, thus fully meeting users' intelligent needs. Based on flexible design, GEEP 4.0 can be applied to a full range of hybrid, pure electric, HEV and PHEV models.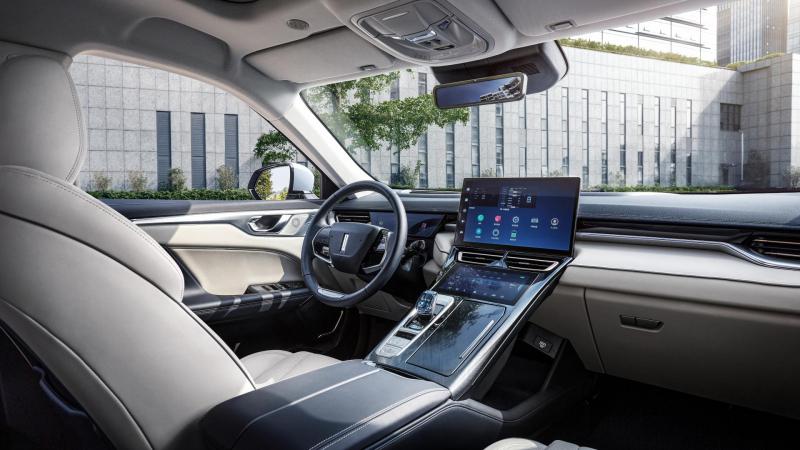 The World Surf League (WSL) recently held the GWM Sydney Surf Pro at the beautiful Manly Beach in Sydney, Australia. The event was title sponsored by GWM, with Sally Fitzgibbons, a famous Australian surfer, as the spokesperson for GWM. In the future, GWM will continuously enhance its brand awareness through various channels, actively build a local branding IP and establish a long-term influence of global brand.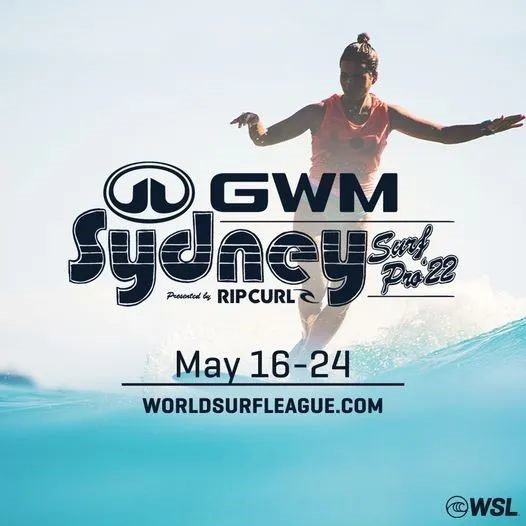 GWM Sponsors WSL Event in Australia
GWM lays a solid foundation for development with category innovation, and helps brand premiumization with scientific and technological innovation. In 2022, it will continue to accelerate its transformation into a "global intelligent technology company", bringing better products and services to global users.