With the theme of "It's time to change", HAVAL H6 HEV, the first new energy model of GWM HAVAL, made its world debut in Bangkok, Thailand on June 28, 2021. This time two versions were launched—Pro and Ultra. Pro sells for 1.149 million baht and Ultra for 1.249 million baht. Positioned as the "new high-end smart car in the world", HAVAL H6 HEV takes "Change" as its core proposition and is ambitious to reshape the market pattern of new energy vehicles in Thailand with "five innovative changes" and "eight smart USPs", further cementing the foundation and providing power for GWM to compete in global markets.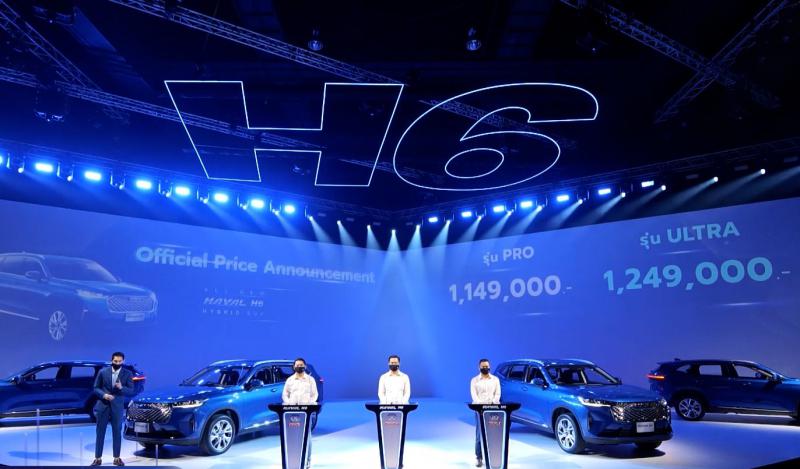 HAVAL H6 HEV, the First New Energy Model of GWM HAVAL, Made Its World Debut in Bangkok, Thailand
With four firsts, HAVAL H6 HEV becomes a leading new power
The launch of HAVAL H6 HEV has created four firsts: the first model of GWM in new energy market of Thailand, the first model of GWM locally produced in ASEAN markets, the first model with L.E.M.O.N. Hybrid DHT technology applied in overseas markets, and the first model rolling off the production line of GWM manufacturing plant in Rayong, Thailand, the second overseas full-process plant of GWM.
Zhang Jiaming, President of GWM ASEAN Business Division, said at the launch conference, "GWM has been exerting its strength in the direction of global technology R&D and production layout since many years ago, which stabilized its status as sales champion and enhanced its core technology. Now, we are still faithful to the original aspiration and continue marching forward along the development direction of Thailand's new energy vehicle industry."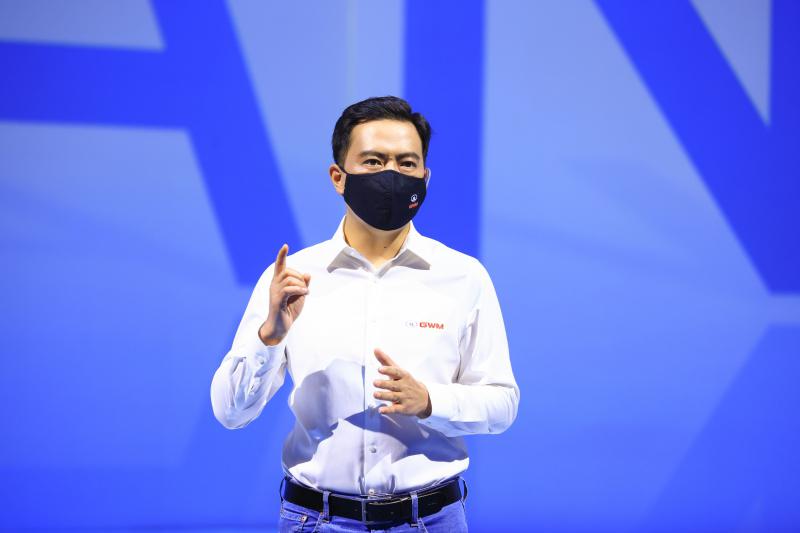 Zhang Jiaming, President of GWM ASEAN Business Division
"We are in a 'new era of creation', where changes are everywhere and at every moment. The GWM has also transformed from a previous traditional automaker to the current global technology-driven mobility company." Wang Shihui, vice president of GWM ASEAN Business Division, said.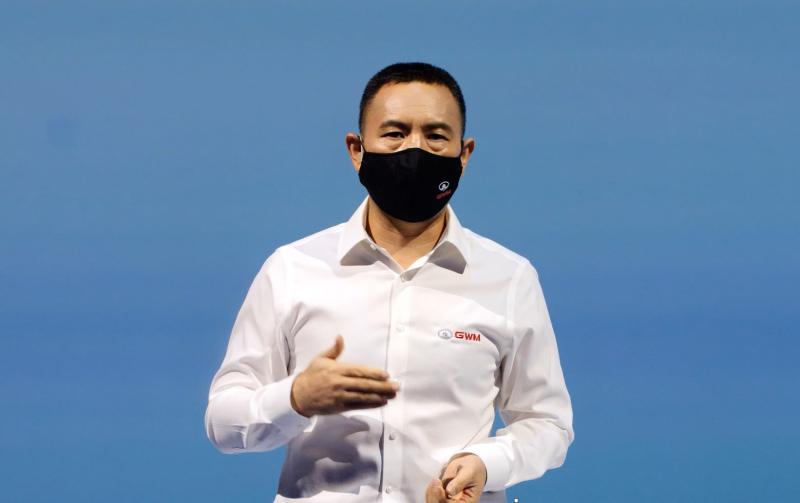 Wang Shihui, vice president of GWM ASEAN Business Division
With five innovative changes, HAVAL H6 HEV reshapes new experience
At present, Thailand's automobile market is at the key point of industrial transformation and consumption upgrading. GWM has made changes following careful strategy, upgrades in the five dimensions of product experience, marketing channels, car purchase experience, service experience, and user relationships, to jointly promote the transformation and development of the automobile industry with users.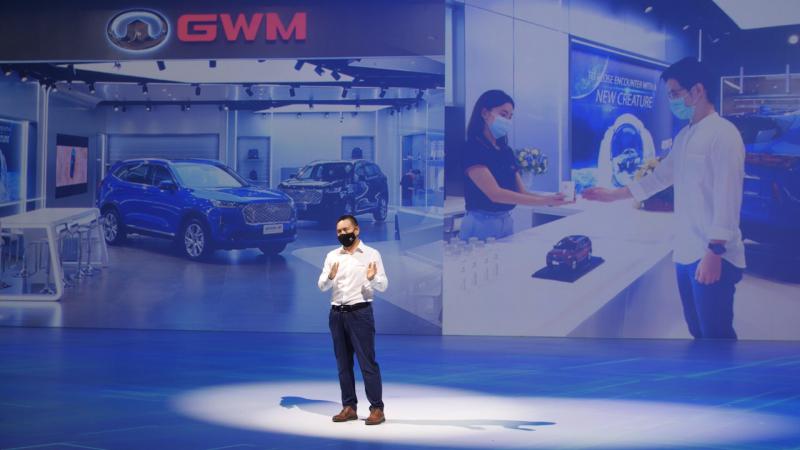 New experience under new retail of GWM
The five innovative changes include: change in product experience to lead users to a new car life concept with a whole series of new energy products; change in marketing channels to make a breakthrough in a single auto business model in the form of experience centers, supermarket and stores, pop-up stores and other forms that are related to users' lives; change in car purchase experience to solve the problem of information asymmetries by transparency and formal unity among commodity prices, service standards, purchase processes and preferential items; change in service experience to pass warmth and love to customers to the maximum by minimizing user concerns and energy consumption; change in user relationships to reshape new business logic of the brand by upgrading from product-centered to user-centered.
Six upgrades, HAVAL H6 HEV captures new energy market
GWM officially acquired the ownership of General Motors' manufacturing plant in Rayong, Thailand on November 2, 2020; The GWM Thailand Strategy was officially released on February 9, 2021; HAVAL H6 HEV made its first appearance at the Bangkok International Motor Show on March 24; HAVAL H6 HEV officially rolled off the production line in the manufacturing plant in Rayong, Thailand on June 9; The media practitioners had the test drive on HAVAL H6 HEV on June 14; HAVAL H6 HEV went public with great expectation and attention on June 28.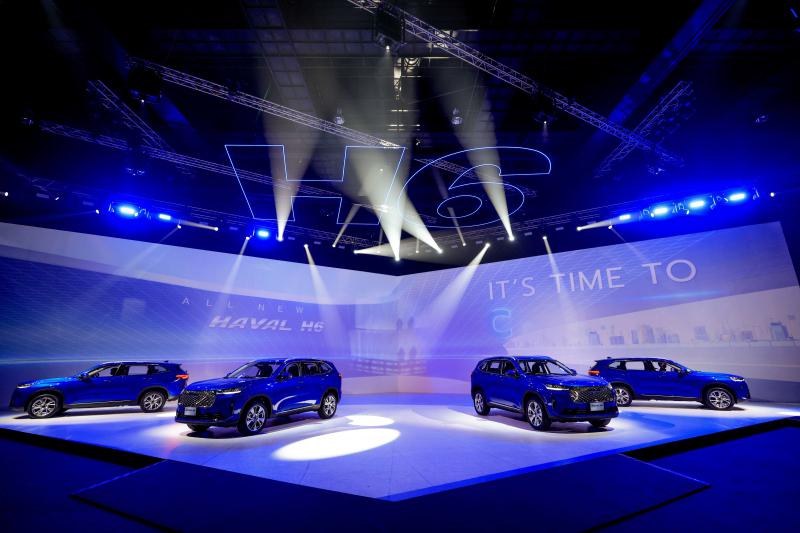 HAVAL H6 HEV
As the pioneer of Chinese SUV family, HAVAL H6 has won the annual sales crown of Chinese SUV for 8 consecutive years and the monthly sales crown of Chinese SUV for 96 months, with its accumulative sales all over the world over 3.5 million vehicles, which has been honored before entering the Thai market. The launch of the HEV model in Thailand this time will surely help "National God Car" create new miracles in the global market.
Eight USPs, HAVAL H6 HEV takes lead in new intelligence
Thai car owners are always annoyed by complex traffic conditions of narrow roads, fast cars, many bends and small parking spaces. To break down these pain points of daily car use in Thailand with intelligent technology, HAVAL H6 HEV integrates eight core intelligence advantages including fully automatic parking, reverse and tracking, high-definition 360 ° panoramic view system, WHUD, door opening warning, intelligent speed reminder, automatic emergency braking, and traffic sign recognition, combining intelligent selling points with travel scenarios to make intelligence perceivable and full of warmth and love.
HAVAL H6 HEV
The remarkable launch of HAVAL H6 HEV is not only an important milestone for GWM in Thailand market but also an important step in the implementation of GWM's globalization strategy. GWM will create more exciting legends on the road of "global technology-driven mobility company".