By 2020, HAVAL have been in South Africa for three years. In the past three years, the sales volume of HAVAL in South Africa kept climbing, with the market share rising from 0.61% to 2.78%, marking an increase of more than three times. The commercial networks cover major sales territory in South Africa as well as five neighboring countries, making HAVAL well and truly the leading Chinese auto brand in the region. HAVAL continues to win support and trust from local fans by keeping sincere interaction with customers and making joint efforts to establish brand assets. HAVAL integrates into local life and enters a fast lane of "triple speed" development.
During the third anniversary, HAVAL Motors South Africa looked back on its growth with fans
In the past three years, the sales volume of HAVAL kept climbing, increasing from 3,300 at the beginning of establishment in 2017 to 7,300 in 2018 and 12,000 in 2019, which has achieved 300% increase. In addition, the market share of HAVAL in South Africa has increased from 0.61% to 2.78%. At the beginning, there were only three dealers, and now the total number has reached 63, including 9 provinces in South Africa as well as Mauritius, Zambia, Zimbabwe and two other neighboring countries. HAVAL has become the leading Chinese auto brand in the region. This excellent result is owing to the long-term strategy of HAVAL Motors South Africa, namely, sticking to customer-driven brand development and creating fan business ecology.
With "generation Z" gradually growing up and becoming the largest user group of social media, fan culture has become an important part of pop culture. Fans belonging to different groups have their own language system and way of communication. By exchanging "code words" with fans and communicating with them in a way and language they like, we will make customers feel our kindness and sincerity and shorten the distance between us. At the third anniversary, HAVAL Motors South Africa worked together with fans, looking back on their growth and unforgettable events in the past three years based on social media.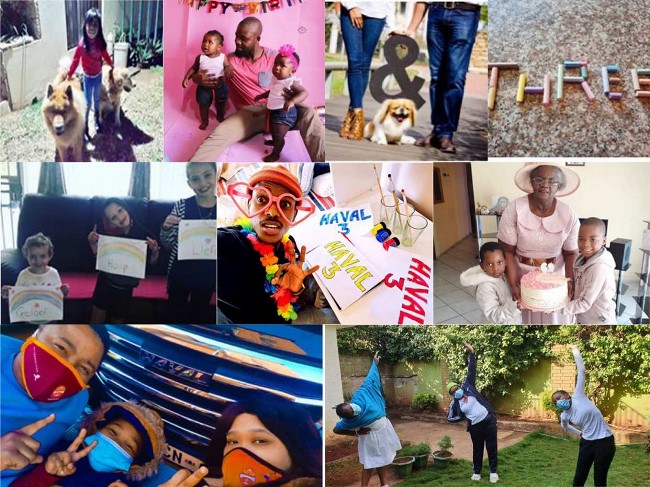 Entries of"Growing with HAVAL"for the Third Anniversary of HAVAL Motors South Africa
In July 2020, in order to celebrate the third anniversary of founding and expressing gratitude to fans, HAVAL Motors South Africa launched #Growing with HAVAL activity on Facebook. Fans were invited to post a photo or video related to the number "3", with the purpose of comparing their growth together with HAVAL. No matter if it's about doing 3 push-ups, eating 3 pieces of cake or showing 3 HAVAL vehicles, but the content was related to "3" and it was creative enough, participants would have the opportunity to receive awards equivalent to 3,000 rand.
HAVAL fans in South Africa took an active part, which created 11,000 interactions. Astonished at the fans' enthusiasm, were also surprised to find their creativity: a father in pink taking two young daughters in arms; a big family celebrating birthday for grandmother; three pictures drawn by an excellent painter; the picture of "HAVAL Third Anniversary" composed of different objects, all of which reflect the actual life scenarios and convey the anticipation of customers for a better future.
At last, three sisters won the competition, they uploaded a video recording their outdoor family life. The younger sister sang a song and elder sisters danced to the music, while their dog was running around them. The happiness of young kids was very appealing, which was in line with the optimistic attitude promoted by HAVAL. This entry showed customers' appreciation and recognition of the brand.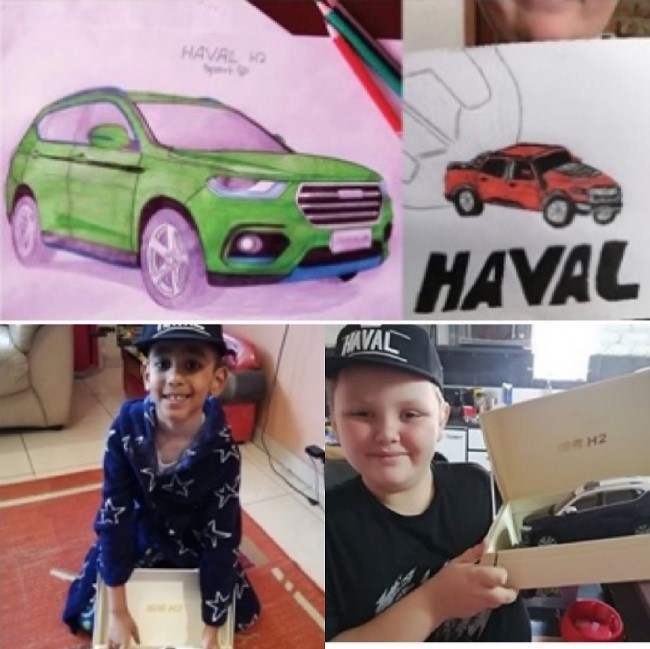 The First HAVAL Coloring In Competition
In addition to the above-mention activity, against the special social background of complete lockdown in South Africa in April when children's mental health required much attention, HAVAL Motors South Africa launched the first @coloring in competition on Facebook, inviting young painters among HAVAL fans to share warmth and love.
With precise positioning, this challenge showed the brand responsibility of HAVAL in caring for children and created huge attention and won a good reputation. This activity was actively forwarded by dealers and fans and the exposure rate of social media improved by 79%, compared with monthly the average, and interactions by 89%. And this was another practice of HAVAL's integration into the local community and implementing brand responsibility after a food supply assistance campaign in the Alexander township of Johannesburg.
Conducting offline activities, HAVAL Motors South Africa accompanied fans all the way
在聚焦线上、重视用户的同时,南非哈弗也一直深耕线下,持续深度开展车主交流活动,形成线上线下联动的模式,共同驱动品牌向上发展。此前,哈弗两周年首届家庭日"Harvest Day"、皮卡节油挑战赛、哈弗车主活动等都是哈弗与粉丝共同分享喜悦的尝试。
While focusing on online activities and customer experience, HAVAL Motors South Africa makes continuous efforts in offline marketing and vehicle owner communication. Both online and offline activities drive the development of the brand. Before this, HAVAL held the first family day "Harvest Day", Pickup Fuel-saving Challenge and HAVAL Owner Activity during its second anniversary, when HAVAL shared fun with fans.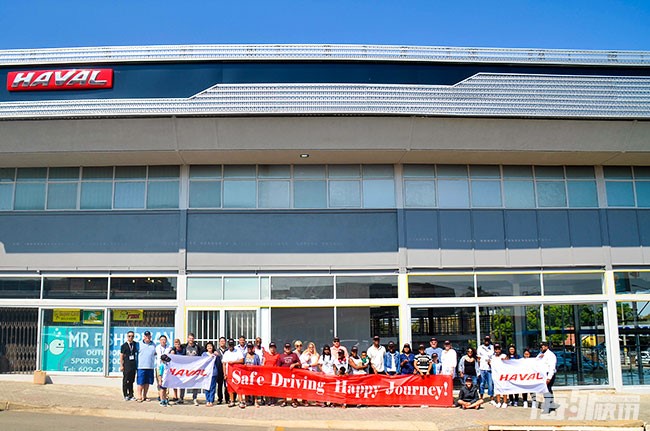 The First HAVAL Owners Club Activity in 2018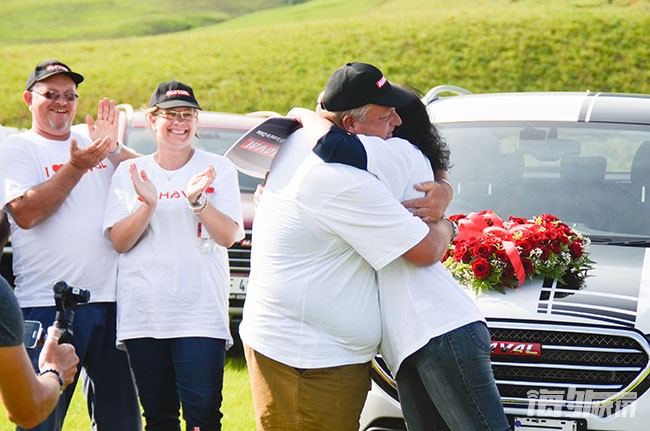 HAVAL Motors South Africa Made a Surprise Together with the Owner
In 2018, HAVAL Motors South Africa invited the first owner of HAVAL H6 Coupe and H2 to the picturesque Alpine Heath Resort, writing the brand story of HAVAL and experiencing the happiness brought by the brand. The date of the event happened to be the 30th anniversary of wedding for Tom, the first H2 owner. In the presence of HAVAL owners, Tom gave his wife the sweetest and most romantic gift, a HAVAL H6 Coupe. Mr. Tom excitedly said "the concept of HAVAL in safety is just the same as our belief in maintaining a harmonious marriage. HAVAL witnesses our happy marriage and accompanies us for a long time."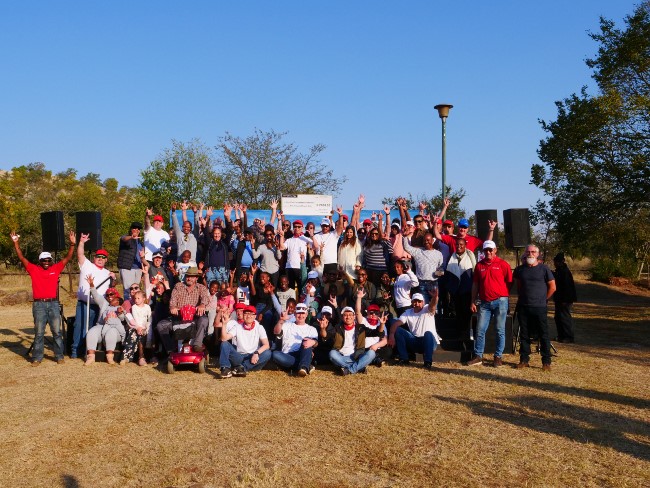 The First HAVAL Family Day "Harvest Day"during the Second Anniversary in 2019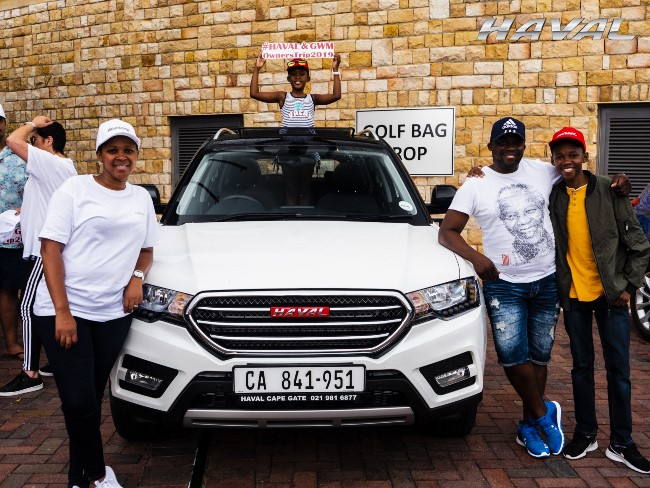 HAVAL Owners Visited Winery and Learned wine making Techniques in 2019
In 2019, based on the brand concept of "Safe, Reliable and Trustworthy", HAVAL Motors South Africa held an owner activity in Cape Town inviting 11 families owning HAVALs as well as some active fans to visit a winery. This activity actually brought HAVAL family together and created opportunities for mutual communication.
Keeping the principle of "taking root in South Africa and serving customers here", HAVAL always interacts and grows together with fans. It deeply integrates into local society, creates beautiful memory with fans and anticipates for the new journey with fans.